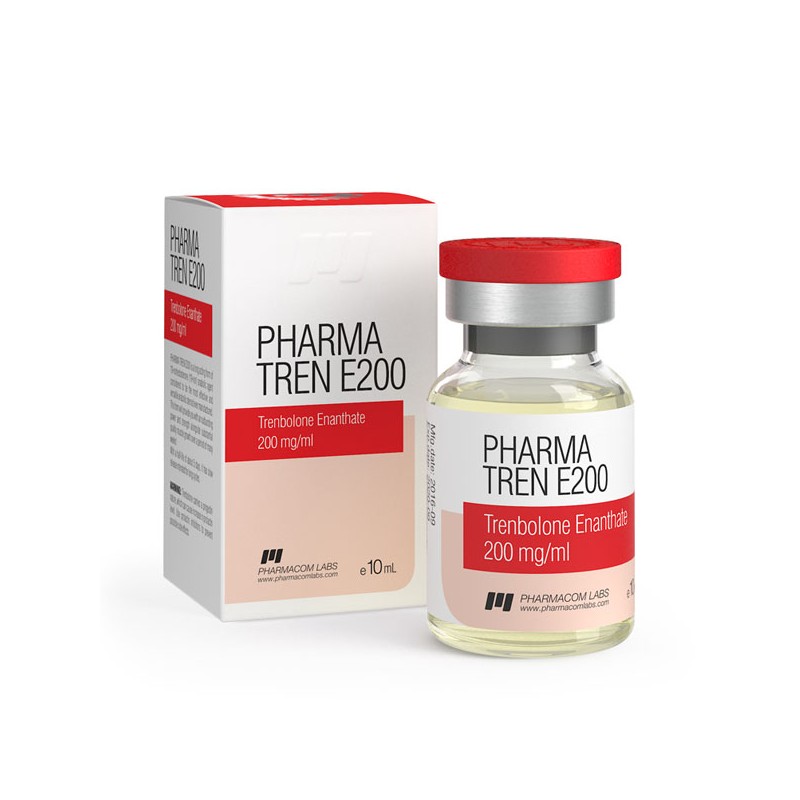  
PHARMATREN E 200
PHARMA TREN E 200 (Trenbolone entanthate) – a long acting form of the most effective drug ever manufactured. It is highly valued for its ability to increase muscle hardness, definition, and raw strength, without unwanted water retention and fat mass gains. The form will provide you an outbursting power and strength among with substantial growth of quality muscle bulk within a lot of weeks!
With a half-life of about 5 days, it has slow release intended for long cycles.
Trenbolone Enanthate is a drug that's exclusive to the underground market. It was produced as a cheaper alternative to Parabolan, by a leading underground lab several years ago. When I first got my hands on it, I sent it away to a large lab to have it tested for purity and although they replied that it was probably about 90% pure, they couldn't be totally sure because they had no test sample to compare it to. So what's really interesting here, from a philosophical point of view, is that the underground actually began to produce their own unique products instead of simply producing clones of the steroids already available at the pharmacy. Other than the ester, which only effects the blood plasma levels of a steroid, peak concentration, and active life, this drug is identical to Parabolan and Trenbolone Acetate- differing only in the fact that it is active in the body for a longer time. Therefore, injections with this compound are typically once or twice per week.
6 other products in the same category: