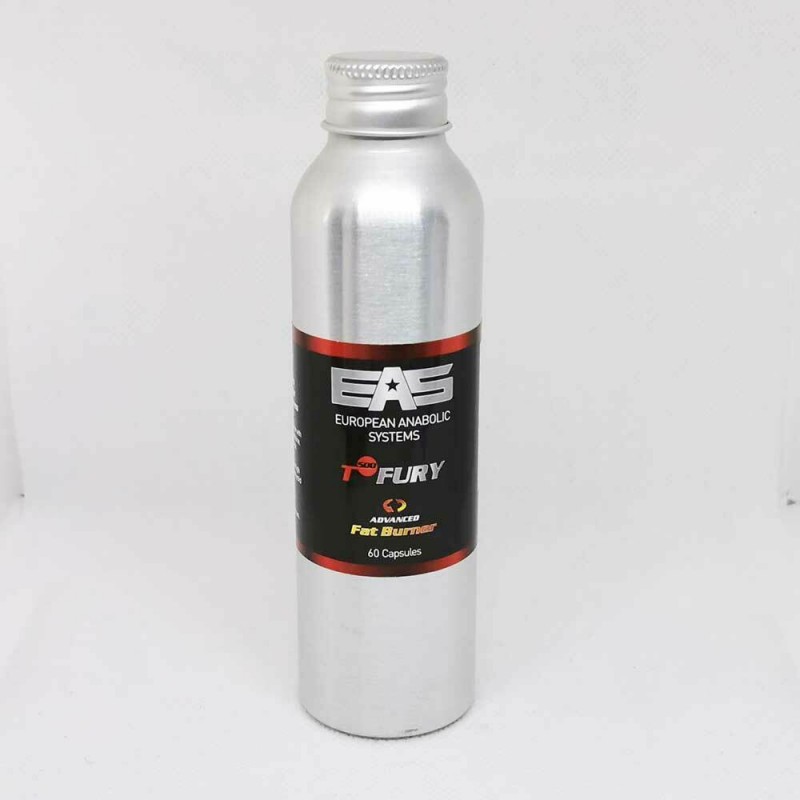  
EAS T500 Fury Advanced (60 capsules) Appetite Suppressant
T-500 fury is a cutting edge fat burner, which will increase awareness, reduce appetite and incinerate body fat.
T500 Fury will decrease hunger, sharpen your awareness and absolutely incinerate fat.

Ingredients:
Ephedrine 30mg
Caffeine Anhydrous 170mg
Acetyl salicylic Acid (Asprin) 30mg
Synephrine 35mg

Diresctions: Take one tablet on a morning and one at lunch. Do not take tablets after 6pm as they may prevent you from sleeping.

Information on Synephrine: Derived directly from the fruit of the citrus tree, citrus aurantium, Synephrine HCL is commonly used for weight loss. Synephrine is a stimulant, similar to caffeine and ephedrine, which is claimed to increase energy levels.
6 other products in the same category: