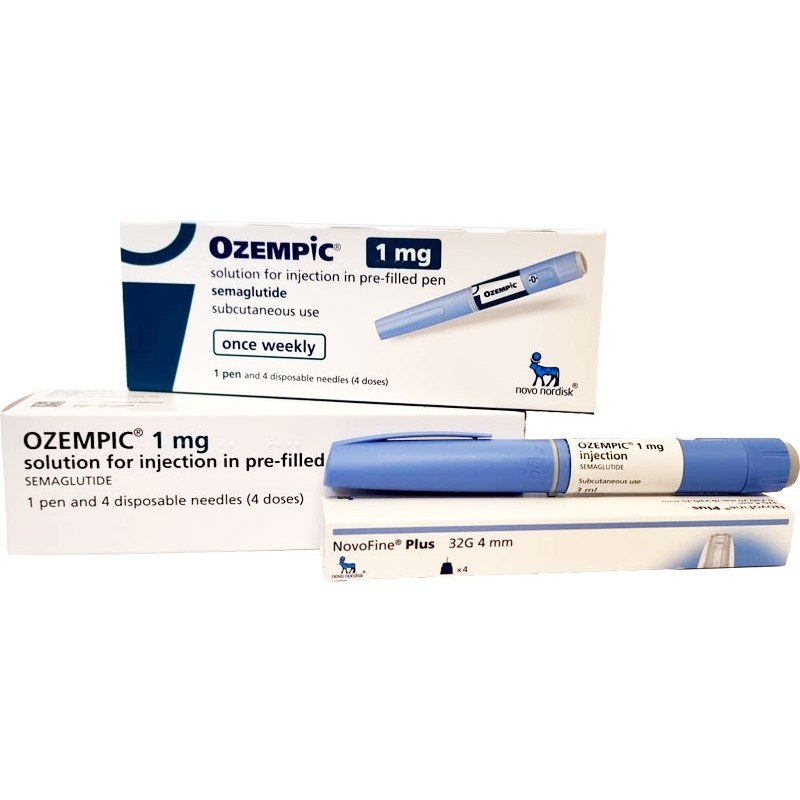  
Ozempic Semaglutide 1mg by Novo Nordisk UK
Ozempic contains the active ingredient 'Semaglutide' which mimics the action of one of your bodies natural hormones (GLP1). This hormone (GLP1) is responsible for making you feel full and as a result, reducing your appetite.
GLP1/Semaglutide also delays the emptying of your stomach which again goes toward making you feel fuller for longer.
Ozempic stimulates the secretion of insulin and reduces glucagon - both hormones made by your pancreas. This helps reduce your risk of developing Type 2 Diabetes and also helps prevent heart disease and stroke.
Ozempic has been used extensively in the USA for many years for weight loss and has also been studied to better understand its effects on weight loss. Primarily used to reduce HbA1C, many studies looked at weight loss as a secondary endpoint. 

How to use:
Administer Ozempic® once weekly on the same day each week, at any time of the day, with or without meals
The day of weekly administration can be changed if necessary as long as the time between 2 doses is at least 2 days (>48 hours)
If a dose is missed, administer Ozempic® as soon as possible within 5 days after the missed dose. If more than 5 days have passed, skip the missed dose and administer the next dose on the regularly scheduled day. In each case, you can then resume your regular once-weekly dosing schedule.
Inject into the abdominal fat, thigh or upper arm - our pharmacist will go through this in detail with you.
6 other products in the same category:
Product Reviews / Q&A
Reviews (0)

All reviews (0)
Excellent (0)
Good (0)
Medium (0)
Poor (0)
Terrible (0)

Latest
Oldest
High rating
Low rating
Helpful